Home
Talk

0
179pages on
this wiki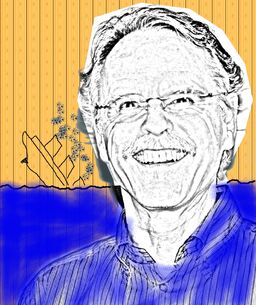 Welcome to the FreyPlag Wiki
Edit
This wiki site came into existence to document alleged self-plagiarism by Prof. Dr. Dr. h.c. mult. Bruno S. Frey, many of them together with coauthors.
Some months ago, suspicion of self-plagarism by BSF arose through the discussion of four very similar articles about the sinking of the Titanic published in renowned international journals by BSF. Here is an overview on the four papers. Shortly after these accusations arose, discussions broke out on the Economics Job Market Rumors forum about alleged self-plagiarism in a number of papers by BSF. Some of these papers are single-author studies while many are co-authored. You find a list of these coauthors below. In the meantime, BSF and two of his coauthors climbed up to the RePEc list of plagiarism offenders.
Please support the project by adding information on plagiarized work of BSF. If you want to help, inform yourself a bit on the actual discussion. The blog by Olaf Storbeck gives a good overview on the topic. Under Suspicious articles you will find the papers that are allegedly self-plagiarized. If you want to add (a bunch of) papers, create a new page and link it in the list below. It's easy! Every kind of help is welcome.
The last entry at the bottom of the page is the collection of allegedly self-plagiarized papers that has been written on the Wikipedia entry on Bruno Frey, but deleted due to unreliable sources.
A software useful in finding copied parts of articles is the following: http://plagiarism.bloomfieldmedia.com/z-wordpress/software/wcopyfind/
Suspicious articles by Bruno S. Frey
Edit
A few of these articles do cite each other. But it is still important to list these to illustrate the extent of re-publishing known results
Acknowledged self-plagiarism
Edit
Journals and books in which allegedly plagiarized articles were published
Edit
Publishing companies and instiutions that published journals or books in which discussed articles where published
Edit
Freyplag in the news
Edit
Storbeck, Olaf (2011-09-12). "Neue Eigenplagiate bringen Züricher Top-Ökonomen unter Druck". Handelsblatt. Retrieved 2013-01-06.
Gasser, Benno (2012-04-25). "Bruno S. Frey bleibt Professor – in England". Tagesanzeiger. Retrieved 2013-01-06.
Ritter, Pascal (2012-04-27). "Auch wer sich selbst kopiert, plagiiert". Zürcher Studierendenzeitung. Retrieved 2013-01-06.
Pastega, Nadja (2012-04-29). "«ICH FÜHLE MICH NICHT BESONDERS SCHULDIG»". Sonntagszeitung. Retrieved 2013-01-06.
Frey's plagiarism in the news
Edit
Storbeck, Olaf (2011-07-07). "Starökonom schreibt bei sich selbst ab". Handelsblatt. Retrieved 29 August 2011.
Storbeck, Olaf (2012-04-23). "Eigenplagiate: Züricher Ökonom in Zwangsrente geschickt". Handelsblatt. Retrieved 26 July 2012.
John Ross (2012-07-05). "Great moments in academic fraud". The Australian. Retrieved 25 January 2013.
Lukas Hässig 8. Juli 2011 «Ich habe mich zu wenig selbst zitiert» 20 Minuten
Rita Flubacher, Daniel Schneebeli, Aktualisiert am 08.07.2011 Professor Frey soll Professor Frey abgeschrieben haben Tagesanzeiger
Frey's plagiarism in blogs
Edit
http://economiclogic.blogspot.de/2011/04/on-ethics-of-research-cloning.html
http://blog.handelsblatt.com/handelsblog/2011/07/04/journal-of-economic-perspectives-tadelt-bruno-frey-offentlich
Storbeck, Olaf (2011/07/04): "Journal of Economic Perspectives" rebukes Bruno Frey – plus: replies by Torgler and Frey
"Is Bruno Frey sailing on the Titanic? On cloned papers and missing citations", Economics Intelligence, Olaf Storbeck | 07/04/2011
"University of Zurich looks at Frey's conduct", Economics Intelligence, Olaf Storbeck | 07/05/2011
"Bruno Frey, PNAS and a missing apology", Economics Intelligence, Olaf Storbeck | 07/06/2011
"A summary of the Bruno Frey affair", Olaf Storbeck, economicsintelligence.com, 2011/07/07
"Bruno Frey fights back", Economics Intelligence, Olaf Storbeck | 07/09/2011
Shea, Christopher (13 July 2011). "Economist Slammed for 'Concurrent Publications'". The Wall Street Journal.
http://www.econjobrumors.com/topic/freyplag-wiki
http://www.econjobrumors.com/topic/bruno-frey-busted
http://www.econjobrumors.com/topic/bfs-co-authors-want-to-defend-yourselves
<<"Ethically dubious and disrespectful" – JEP publicly lambasts Bruno Frey>>, Economics Intelligence, Olaf Storbeck | 08/20/2011
http://economicsintelligence.com/2011/08/29/the-bruno-frey-plag-project-on-google-docs/
http://blog.handelsblatt.com/handelsblog/2011/08/29/das-bruno-frey-plag-projekt-bei-google-docs
"The Bruno Frey plag project", Economics Intelligence, Olaf Storbeck | 08/29/2011
http://economiclogic.blogspot.de/2011/09/bruno-frey-bubble.html
http://blog.handelsblatt.com/handelsblog/2011/09/12/eigenplagiate-von-bruno-frey-weitere-falle-entdeckt/
"Bruno Frey: More cases of self-plagiarism unveiled", Economics Intelligence, Olaf Storbeck, 09/12/2011
"Bruno Frey's academic utopia", Economic Logic, September 27, 2011
"Bruno Frey: the epilogue?", Economic Logic, 2012/03/17
"Self-plagiarism: Bruno Frey gets away with a slap on the wrist", Economics Intelligence, Olaf Storbeck | 03/19/2012
Economic Logic Bruno Frey: the story that keeps giving, Saturday, April 28, 2012
http://www.econjobrumors.com/topic/copy-of-letter-to-repec-plagiarism-committee-and-editors-of-aer-and-jpe
University of Zurich ad-hoc commission report about misconduct by Bruno Frey
Edit
University of Zurich ad-hoc commission report about academic misconduct by Bruno Frey, adopted 21 October 2011
Backup of Wikipedia article
Edit